(WARNING: This story contains sexual content)
Description
This is a prose retelling of
The Notebook
by Nicholas Sparks, using the
Smallville
cast and is set in modern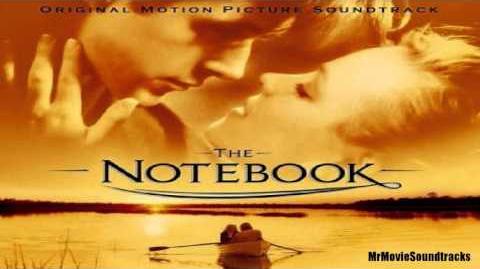 days. The theme "song" is
Noah's Journey
by Aaron Zigman.
Cast
Clark Kent (Noah Calhoun)
Lois Lane (Allie Hamilton)
Oliver Queen (Lon Hammond Jr.)
Sam Lane (Mr. Hamilton)
Ella Lane (Mrs. Hamilton)
Lana Lang (Martha Shaw)
Pete Ross (Fin)
The Notebook
Who am I? I am nothing special, of course, just a common man with common thoughts living a common life. There are no monuments dedicated to me, and my name will be soon forgotten. I have loved another with all my heart and soul and to me, that has always been enough. I walk into her room, my frail hands holding the notebook which I have read several times. "Hello," I say warmly to her. She locks eyes with me, her facial expression wary; she does not recognize me.
"Who are you?" she asks.
"My name is Duke," I reply. "I'm here to spend time with you, of course." I offer her a smile, and she smiles back at me. I sit down next to her and say, "I brought a book for us to read."
"Read?" she presses.
"Yes," I confirm. I pray that the miracle that has dominated my life will happen once again; science only goes so far, and then there's God. I open up the notebook, and begin to read aloud.
March 1, 1998
It was at the carnival. Clark Kent headed over to the bumper cars and gazed at the young women having the time of their lives.
"Clark, you won't believe what kind of prizes the arcade has in store!" Pete Ross exclaimed, running over to him. "It's unbelievable!" Clark's eye then caught one of the teens on the bumper cars. She was a Caucasian brunette with chocolate brown eyes, and utterly gorgeous.
"Who's she?" he asked, pointing to her. For him, she was the one despite not knowing her personally. It was love at first sight.
"Lois Lane," Pete said. "She just moved here." Clark smiled to himself, and once she got off the ride, he rushed over to her and offered her his hand.
"Hello. I'm Clark Kent; do you want to go out with me?" he queried, keeping his first impression of himself polite. Lois was derailed by his greeting and she stammered, "N-no!" She quickly headed to the ferris wheel.
Ad blocker interference detected!
Wikia is a free-to-use site that makes money from advertising. We have a modified experience for viewers using ad blockers

Wikia is not accessible if you've made further modifications. Remove the custom ad blocker rule(s) and the page will load as expected.